We're Hiring! Food & Beverage Assistant
We're looking for a Food & Beverage Assistant to join our friendly team.
This exciting new role is part of the government's Kickstart Scheme and exists to help the Sheaf St team to deliver smooth and efficient service to customers of the bar and café. This extends to visitors to the building including external companies who hire out the meeting rooms of Duke Studios.
The Food & Beverage Assistant role exists to assist with tasks given by the team, allowing the Food & Beverage Manager and Assistant Managers to spend more time on their operational duties. They will keep the bar and café organised, clean and tidy in line with health and safety standards. They will receive food & drink deliveries, check that all the stock is present and put them away.
Sheaf St is a busy bar, cafe and restaurant and the Food & Beverage Assistant will help with day to day service by washing dishes, running orders and maintaining a safe and comfortable space to work in. They will also be required to serve customers and visitors with a friendly and helpful attitude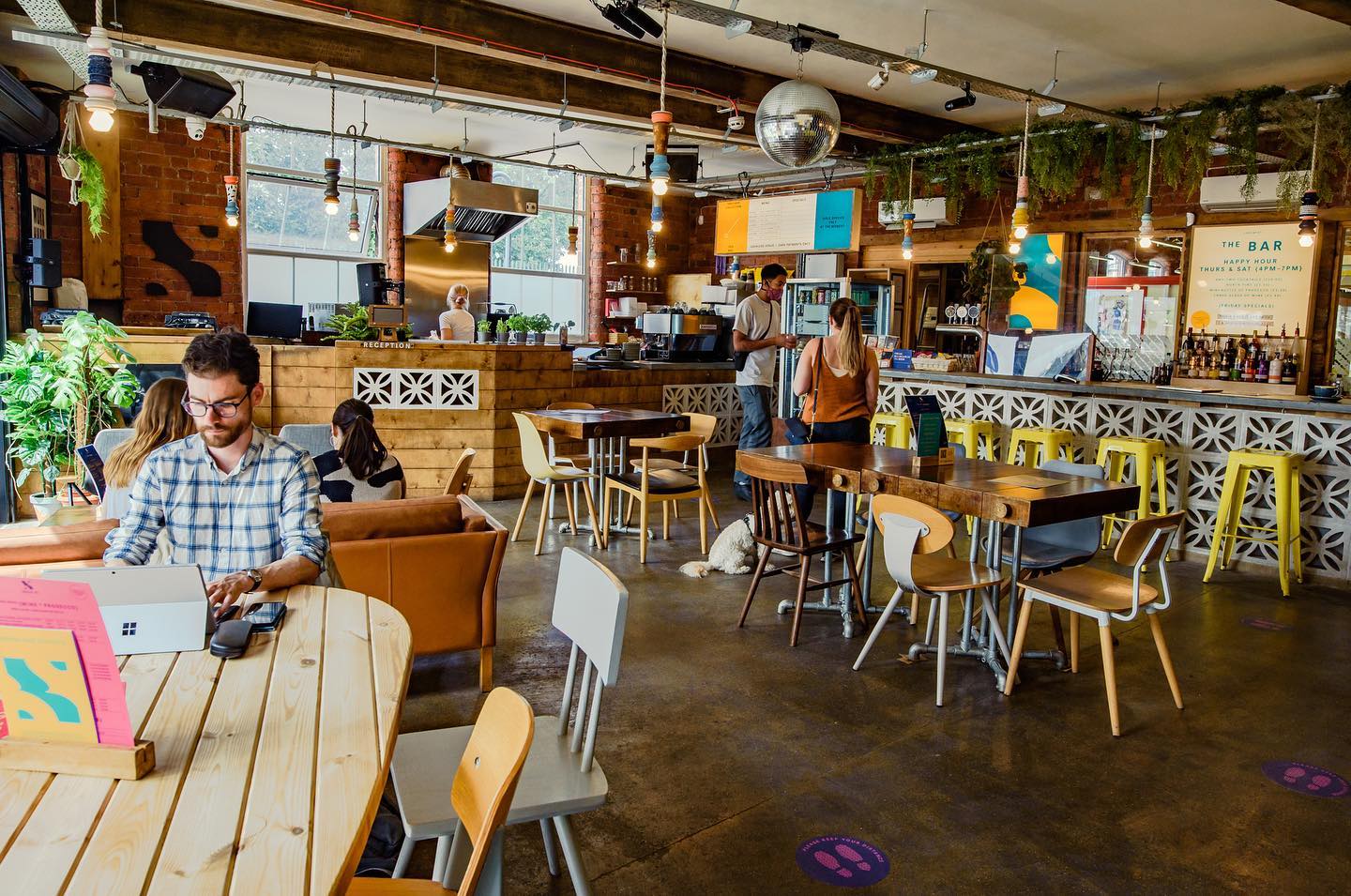 Working hours
25 hours per week (with the potential for more)
Tuesday 9am – 3pm
Thursday 9am – 4pm
Friday 9am – 4pm
Saturday 9am – 4pm
Days are flexible for the right candidate. Hours may fluctuate depending on operational needs.
National Minimum Wage
What the job involves
Wash dishes, serve customers and keep the café/bar/event space clean and tidy
Receiving and promptly unpacking food and drink deliveries
Delivering catering to meeting rooms in Duke Studios and cleaning up after them
Organising stock and equipment
Organising displays and restocking produce
Carrying out tasks set by the Food & Beverage Manager and the Assistant Managers
What skills will be developed
Organisational skills
Efficiency
A deeper knowledge of the operational needs of a hospitality business
Customer service skills
Teamworking and co-operation
Time-management
So if you're aged 16-24, are claiming Universal Credit and are looking for a great start to your career in the hospitality industry, then get applying through your job centre work coach at your local job centre. Ask them to search for Creative Aristocracy on their system. For more information on how this scheme works click here. If this sounds perfect for someone you know, please pass the information along!