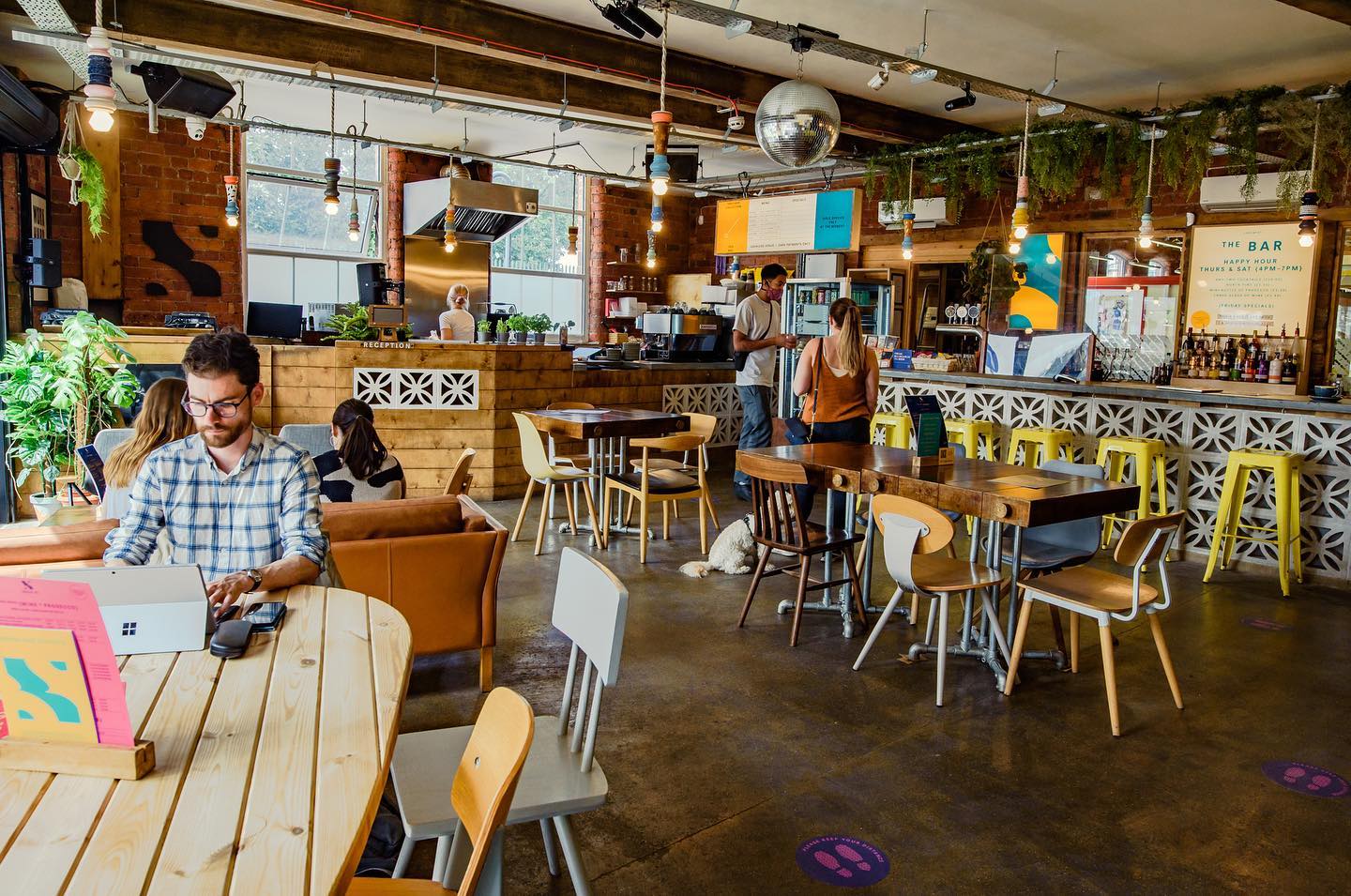 Covid info post July 19th
As of restrictions lifting on July 19th. A few things change for us at Sheaf St.
We will continue to have plenty of tables outside and in the cafe too
We will still, for now, operate table service during daytime menu 8:30am – 4pm
After 4pm you may order from the bar
There will be no seating at the bar
There are no restrictions on numbers sitting at tables inside or out
Test and Trace signage remains in place but is optional
Our signage will be updated to reflect a 'masks welcome' approach
Hand sanitiser will remain in place around the venue
Please respect others and our staff's space and decisions
The outside seating will remain available so you can now choose to eat inside, on our outside seating area, grab your order to go.  Or even get it delivered direct to your door via @deliveroo.
For Events
We encourage testing before you come to an event
Please do not attend if you have any symptoms
We will not require any 'covid passport' checks on entry
Test and Trace signage remains in place on entry but is optional
You may wish to wear a mask, this is welcome.
Respect other's space and decisions, our security team will not tolerate any disrespect.
The event space has new air conditioning which will be in operation
Where possible our large roller shutter doors will be open for extra air circulation
All events will have 'The Yarden' outdoor terrace in operation