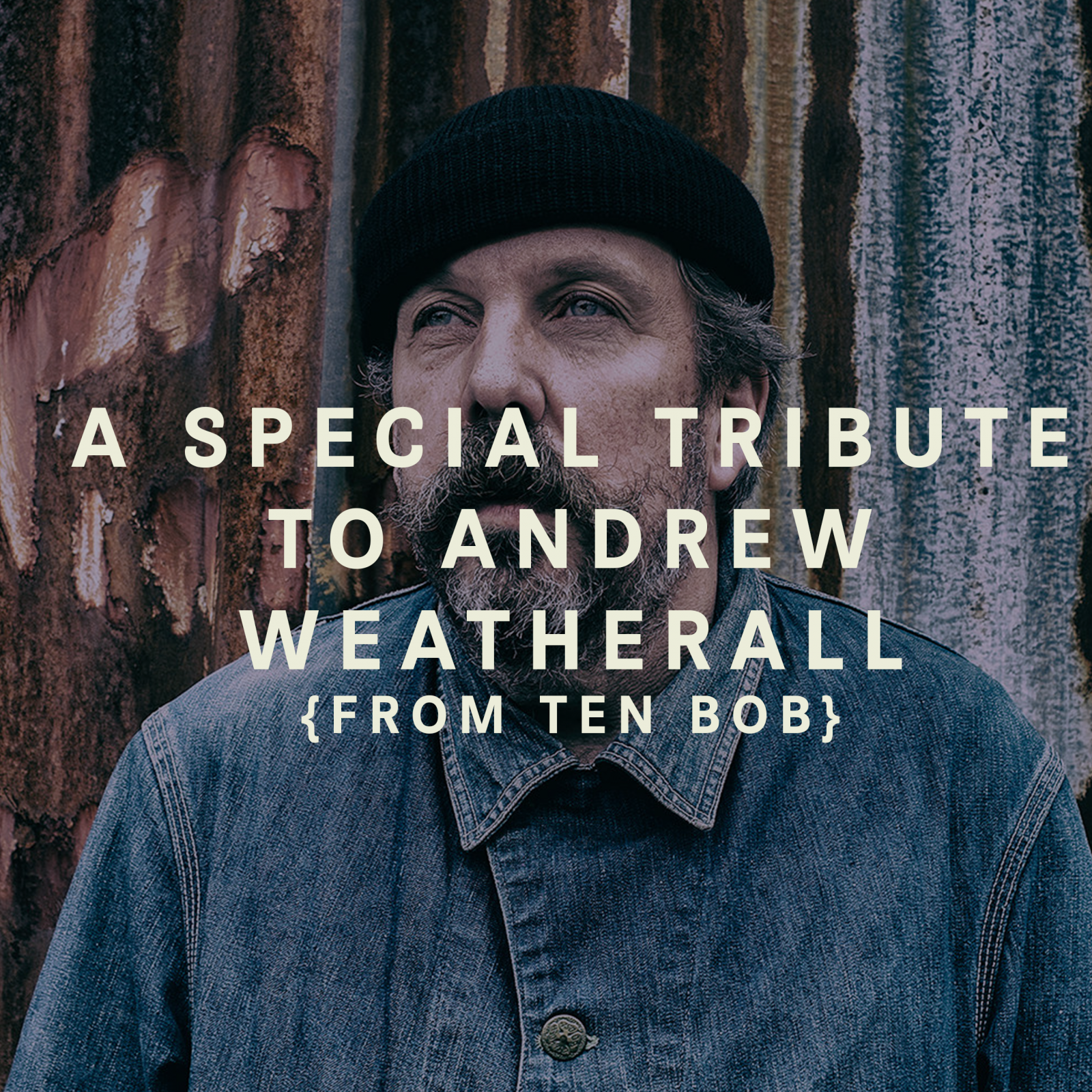 Ten Bob Talks Andrew Weatherall
In preparation for our special tribute event to Andrew Weatherall this 17th Feb, we bring you an article penned by its organiser Ten Bob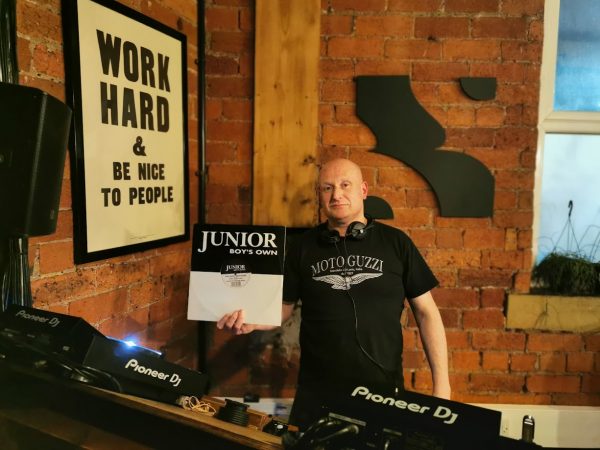 Pictured is Ten Bob on the 20th Feb 2020 doing a special tribute to Weatherall
"One month before the first lockdown due to Covid-19, my life ground to a halt.
I received a text message asking me had I heard that Andrew Weatherall had died.
It was February 17th 2020.
And I hadn't.
Along with thousands upon thousands of other like-minded music fans, I was completely and utterly devastated. Well beyond anything I'd been through when someone I knew or loved had passed away previously.
Andrew was the only hero I've ever truly had.
I've led at times a difficult life that's seen me go through some pretty rough shit, but through every single day of it, there was only one constant.
Andrew.
With me for over 30 years.
Now to anybody who doesn't quite get it, the ones who can't quite grasp the level of awe, respect, devotion and sheer love we felt for him I can only try to sum it up.
I always used to say that he could turn a terrible day into one I could get through, and a good day into a great one.
He truly did play a huge part in the reason that I am still here today.
Because in those dark, dark corners of my mind, his music brought me hope and joy.
His mixes were played over and over through my headphones.
He kept me going when I had no one and nothing else.
I slavishly followed him DJing all around the country.
My best ever night out?
1993, Weatherall at Venus in Nottingham with One Dove playing live.
The best last hour I've had in possibly ever?
2019, Weatherall along with Sean Johnson for their ALFOS night, here in Leeds at Sheaf St.
26 years apart.
Now that truly is longevity and you could only get that from someone who ploughed his own furrow, remained true to his ideals and never, ever sold out.
Three days after his sudden and untimely death Sheaf St had their then-weekly open deck night.
My better half Joanne suggested I contact them to see if I could play for an hour, the music that reminded me of him, a tribute if you like.
I had 20 minutes to hastily grab a pile of vinyl and get over to the bar.
It was heartfelt but shambolic.
Joyous yet painful.
I cried all night once I was home, like I'd done multiple times every day since I was told he had died.
It was an honour that I never wanted to have, playing music to celebrate the life of someone who I was heartbroken to lose.
In a quirk of fate, it transpires that this February 17th, the third anniversary of the Guv'nor dying, just happens to be a Friday.
Sheaf St has given me the absolutely unbelievable honour of curating a night to celebrate the life and works of Andrew Weatherall as part of their weekly Friday Social events.
Details will be revealed as soon as we have them regarding who we have playing alongside me.
Not just other DJs but people who knew him personally as a friend.
I think that will be the finest way to honour his legacy.
Good people playing good music to anybody who has a love for AW.
As he said, Love & Sabres xxx
Ten Bob."
You can catch Ten Bob and a cohort of close friends of Weatherall's playing on the 17th of February in the Sheaf St bar for the Friday Residency. Running times 5-11 pm.
Fb link – https://fb.me/e/2wG4CPYsY