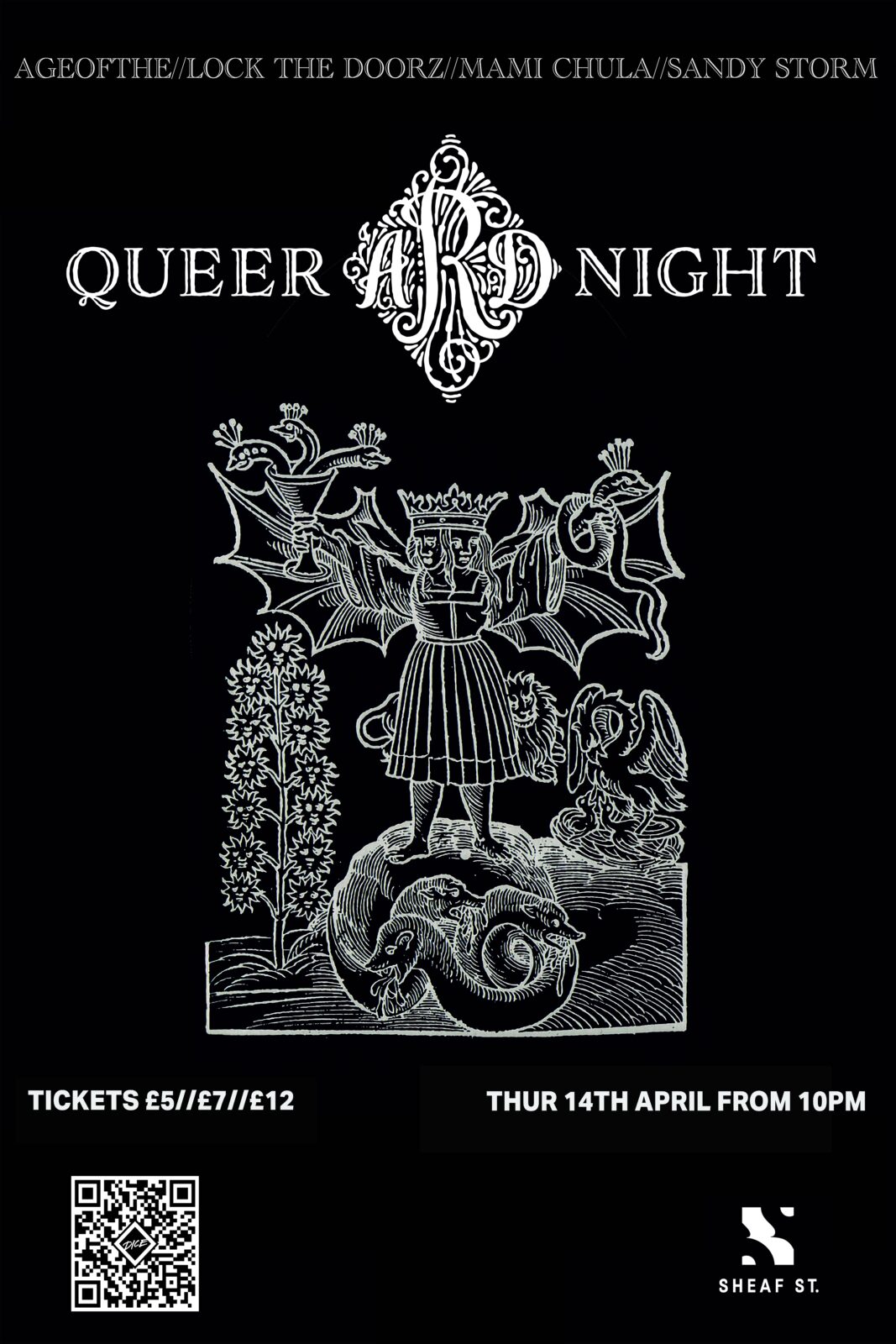 'ARD – A whole new queer adventure
'ARD:
Meet the team behind 'ARD, the newest queer club night in Leeds🪲
Infiltrating spaces to bring the Queer Agenda to Sheaf St. in exquisite style, this team of LGBTQIA icons are ready to bring the community something fresh and freaky!
Lock The Doorz is one of Leeds newest DJ collectives, forefronting new sounds and inclusive events , from the tiled sweat dripping walls of Wharf Chambers to community meet ups at The Bridge.
Mami Chula, the cheekiest Latin Dj of the hour! Breaking into the Leeds scene from debus at BAZUKA and Sheaf St.'s Friday Night Residency. Playing an exquisite blend of Latin sounds from dembow to reggaeton and Latin techno! She is one to watch out for!
Sandy Storm, founder of Dancing On My Own that kept many local queers spirits high during lockdown, they're back to make us all Dad Dance again full of Queer Joy. It's going to get SILLY!
AGEOFTHE, Leeds first underground drag collective is back! After spending some well needed time resting their Queery bones, they're excited to crawl back onto the stage and DANCE ON DOWN with you all! Providing Go-Go-Go! Dancing and insane looks, these Leeds Legends know how to throw a banging party!
'ARD is a collaboration between some of Leeds leading non-binary and women LGBTQIA community organisers. Making a space for those living outside of societies norms to party, feel free and embrace each other again.
Tickets are on sale now via @ageoftheinfo, there is also the option to Pass It On and purchase a ticket for someone to use who may not be able to afford the event.