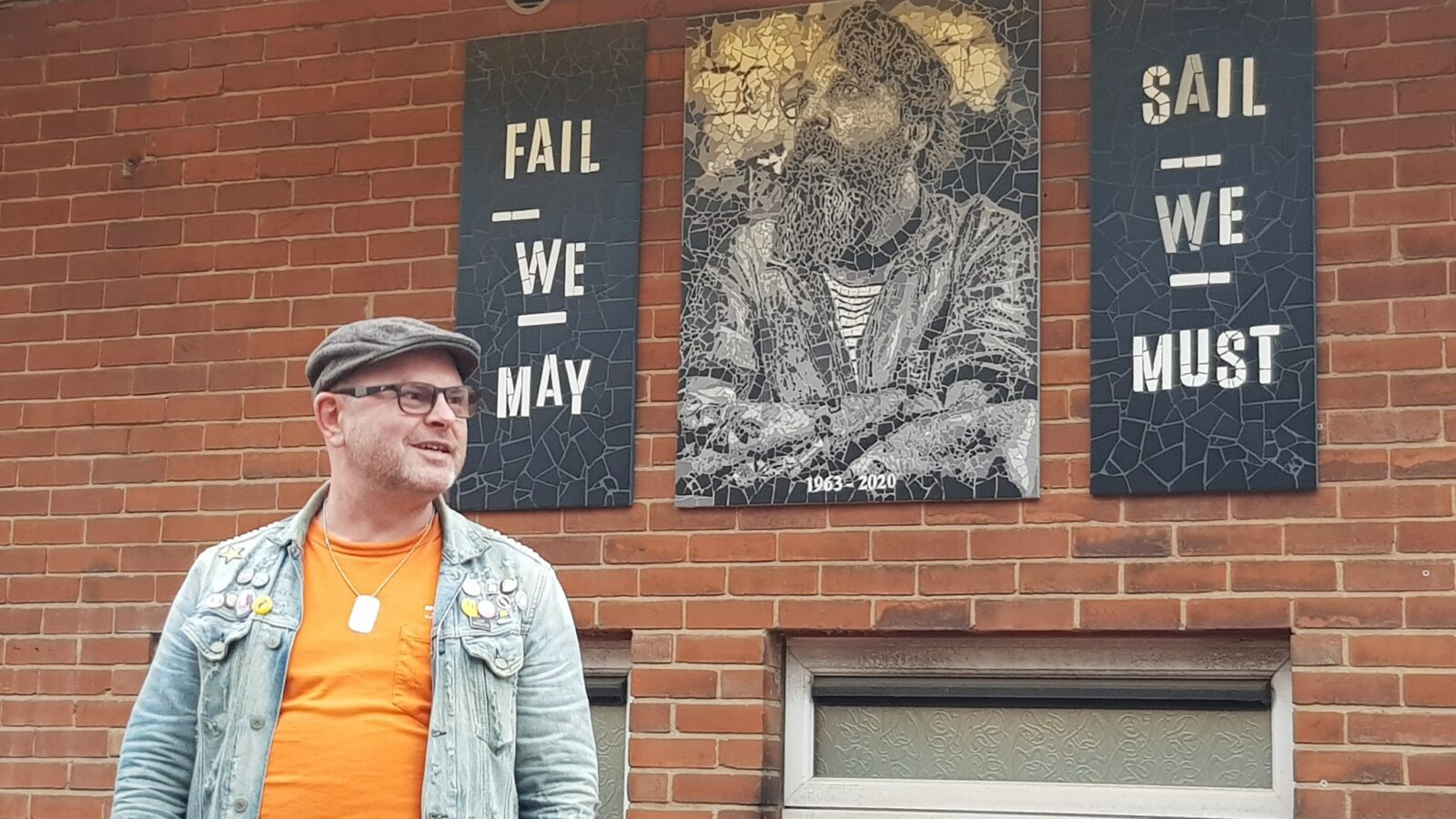 Fail We May, Sail We Must
On June 25th 2021 we unveiled a very special piece of art a tribute to 'Andrew Weatherall'
The project is a culmination of several people working together imitated by Andrew Ashton a big fan of Andrew Weatherall who contacted Sheaf St looking for a location to place a piece of artwork he wanted to commission in tribute to his hero. Andrew wanted artist Mary Goodwin to make a mosaic piece that would be on permanent public display.
So we, along with
in good company
connected Andrew and Mary with Lizzie, Andrew Weatherall's partner to ensure everything had an official sign-off. Lizzie provided the most incredible photograph from the archives and Laura helped pull the project together with the addition of Andrew's iconic statement. 'Fail we may, Sail we must'
Our friends at
Rabbit Hole Agency
helped with typography. Arlene Borrill helped Andrew secure some funding from Leeds Inspired while James and Rufus did what they do best and organised a bunch of logistics. Laura also managed to pulled in some additional funding from the In Good Company fund.
We are so very proud that we will be the custodians for its future.
A mosaic artwork tribute to the life and work of Andrew Weatherall
Andrew Weatherall along with Sean Johnston on were due to headline Inner City Electronic at Sheaf St back in March 2020, sadly Sean took to the decks solo after Andrew passing away just days before. It turned out to be the last show at Sheaf St before lockdown closed us down. If you were there you know how special it was!
We had planned to unveil the artwork before the ALFOS reopening show on June 26th – but the roadmap delay has set that back, we decided to soldier on and still unveil as planned – we thought that marking a setback with a gloriously perfect tribute is the energy we need to be putting out to the world right now. Fail we may, Sail we must.
Mary's piece is now complete and ready to be admired – we hope you all love it as much as we do